NAFA Clean Air Award Program
This award program has been instituted by NAFA in order to promote and recognize the use of high efficiency filtration products and good maintenance practices. It will be presented for an outstanding effort in maintaining a clean and healthy indoor work environment, while reducing overall operating costs. At BC Air Filter, we provide stewardship and nominations for potential recipients of this prestigious award. For a past history of our nominations who have gone on to receive this recognitions please visit the award program website at Nafa Clean Air Program.
Our company has filter professionals who have undergone NAFA's training programs and in turn are ready to impart this knowledge to organizations committed to clean air practices.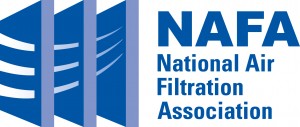 NAFA Certified Technician Programs
Our company has technicians who have undergone the following NAFA programs and provide service and leadership to propagate clean air practices. We also provide training and stewardship for individuals or organizations interested in these programs. The broad objectives of NAFA's NCT programs are :
To raise the professional standards of those engaged in the installation, operation, and maintenance of air filtration systems.
To provide continuing education for air filter service technicians.
To award special recognition to those individuals who have demonstrated a high level of proficiency in the air filtration service industry.
To provide the public or end-user with a list of qualified air filter service technicians.
To enhance the value of membership in NAFA by increasing the marketability of its members.
To spread knowledge of NAFA to end-users and other non-members by making certification available to both members and non-members.
NCT Level I
The NAFA Certified Technician (NCT) Program was first introduced to NAFA members in January 1999 as an effort to add more credibility and professionalism to the air filtration industry.
NCT Level II
The need for properly trained personnel for this hazardous protocol has prompted the National Air Filtration Association to launch the NAFA Certified Technician Level II accreditation program.